AKKURAAT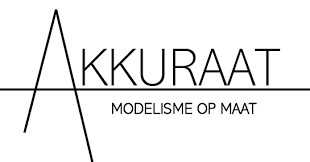 De Wieleman 8 9890 , Dikkelvenne
Helga De Filette
Ik geloof in een open geest, één-op-één aanpak waarbij creatief meedenken en technische knowhow centraal staan. Als we beiden op dezelfde golflengte zitten, vertaalt dit zich in een optimaal eindproduct.
Als modeliste/patroonmaakster breng ik het idee van de stylist tot leven in de gewenste stijl. Dit door de geleverde tekening om te zetten tot een kwalitatief patroon.
Je kan bij Akkuraat terecht voor: bepalen van de maatvoering en de geschikte maattabel voor je collectie, creatie van digitale patronen, digiteren van je manueel gemaakte patronen (aanleg van een digitaal archief), Graderen van je patronen, snijplannen aanleveren, een gezamenlijke doorpas met uitleg over de pasvorm- en bewegingsoptimalisatie en verder verfijnen en optimaliseren van de patronen en of afwerkingen, creatieve technische denktank en bron van advies.
Door opmaak van een technische fiche bespreken we de gekozen materialen met hun beste afwerkingen rekening houdend met het stofverbruik, de prijszetting of de gewenste kracht/steun van het kledingstuk. Deze kracht wordt dan ook gecontroleerd met een pesolameter.
Eenmaal een goed basispatroon gecreëerd, kunnen er vlot nieuwe ontwikkelingen gemaakt worden. Op deze manier blijft de gekozen maatvoering op een consistente manier binnen je collectie. Mijn digitale patronen zijn beschikbaar in de meeste compatibele extensies. ( *.dxf, *.aama, *.plt,…)